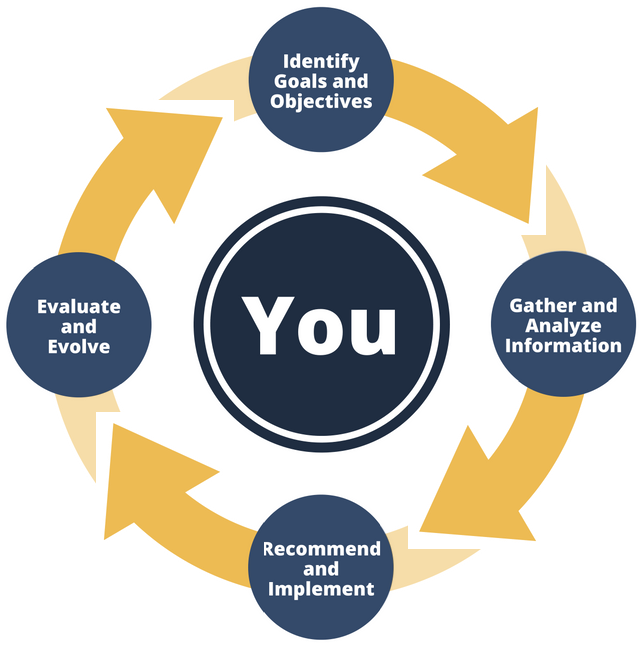 Individuals face just as many planning and investment issues as families, family estates, business owners, and corporations.

Making sure their retirement goals, current lifestyle needs and future estate and charitable plans are all considered are part of what we deliver to our clients.

Here are a few of the different things we factor into our approach:
cash flow / budgeting
investment management
retirement savings
mortgage
life insurance
disability insurance
taxes
Investors today are beginning to understand that your portfolio is more than just your simple rate of return; it's about your appropriate
risk-adjusted
rate of return.
The idea is to concentrate first on identifying the appropriate level of investment risk before we select individual investments. In doing so, part of our goal is to reduce overall volatility and deliver more consistent overall returns with less risk.