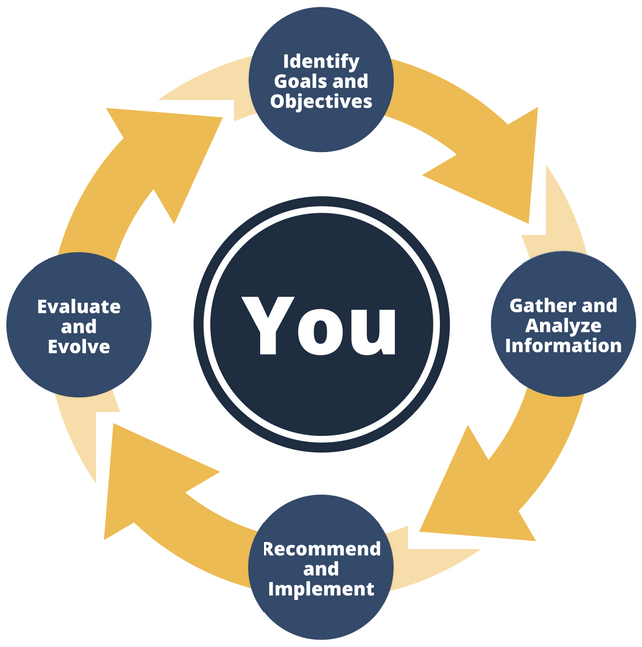 The most important thing about financial planning is this: it's an ongoing, evolving process.

It's a process of integrating and coordinating the ongoing management of an investor's financial concerns. It's more than just a big static document that gets put onto a shelf and never looked at again.

Our process is designed to identify a client's current condition, evaluate what needs attention, see what's not working right, and propose solutions and alternatives.

We address the likely outcomes of any suggested course of action and provide recommendations to address concerns.

This is done in a coordinated manner which includes Budgeting, Tax Planning and Awareness, Estate Planning, Education Funding Planning, Retirement Planning, Insurance Planning, Life Event Planning and Portfolio Management.