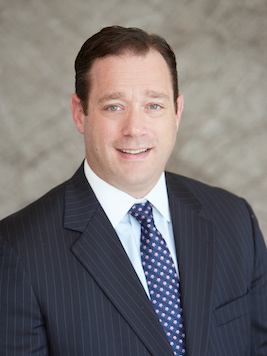 JAMES M. LIOTTA, CFP®, CPWA®, AIF®, NSSA®, MBA, President and Founder of Prominence Capital GP, LLC.
James M. Liotta helps his clients with a broad array of investment management, financial planning and wealth management issues. He has amassed a rare combination of professional credentials and educational achievements.

Raised in New York by hardworking parents, James graduated college in Boston and then moved to Los Angeles where he began his career in 2002 with UBS PaineWebber as a Financial Advisor.

In 2005 he was recruited by Merrill Lynch and later again recruited by Wells Fargo Investments where he specialized in risk management, provided detailed financial plans, and managed the portfolios of High Net Worth Individuals and Corporations.

Committed to helping his clients achieve their financial goals, he was driven to found his own advisory firm, Prominence Capital, where he could provide unbiased advice, free of conflicts that come with corporate initiative and commission-driven models inherent at large firms.

He brings a passion to his work with clients that are in transitions in life, small business owners, entrepreneurs, executives, and pre- and post-retirees.

James earned an MBA in Finance from the University of Southern California Marshall School of Business and has a Bachelor of Science from Northeastern University.

At the Marshall School of Business, he also attained the Graduate Certificate in Financial Analysis and Valuation.

James Liotta is a CERTIFIED FINANCIAL PLANNER™ professional and a Certified Private Wealth Advisor® designee. He has insatiable curiosity and continuously furthers his financial education.

He has also achieved the Accredited Investment Fiduciary designation and National Social Security Advisor Certification.

He's Vice Chairman of the Cedars-Sinai Hospital Board of Governors and lives in Los Angeles with his wife Alicia and children Gemma, Hannah, and James Jr.